There will be no online ticket sales.
Tickets for Pinfest 2020 will only be available at the door. Get along an enjoy the event, there will be no limit on ticket sales so you can be sure that you won't miss out
Ticket purchases will be cash only, and if you have the correct money it will be greatly appreciated.
Event Date(s): 19th – 20th September 2020
Entry cost(s): $20.00 per individual or $40.00 per family per session. Prices to be confirmed closer to date….
Session Times:
Saturday Morning 9:30am – 1:00pm
Saturday Afternoon 2:00pm – 5:30pm
Sunday Super Session 10:00am – 3:00pm
Tournaments and Competitions: There will be no pinball Tournaments at Pinfest in the foreseeable future.
T-Shirts: T-Shirts will be available for purchase during the event under our marquee in the courtyard section – to the right of the entry door.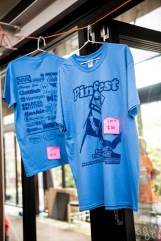 The Pinballs: The machines on show are owned by private collectors and are on loan for the event, so please treat them with the utmost respect and do not place beverages on them. People caught playing excessively rough will be asked to leave the event with no refund.
This is not a sale or auction, however, some machines may be on private sale and will have for sale information on them. Any sale of a machine is done so as a private sale and does not contribute to the charity of the event. Newcastle Pinball Association and Club Macquarie are not responsible in any way for any purchases of pinball machines that happen at or as a result of Pinfest.